Hill House Community Centre
Hill House St Helier, formerly known as St Helier District Community Association, is a busy community centre that brings local people together to make their communities more interesting, healthy, safe and a welcoming place to live. There are lots of events and activities that take place at Hill House throughout the year.
Room hire at Hill House
There are three spaces available for hire at Hill House, a large hall, a training room and a kitchen.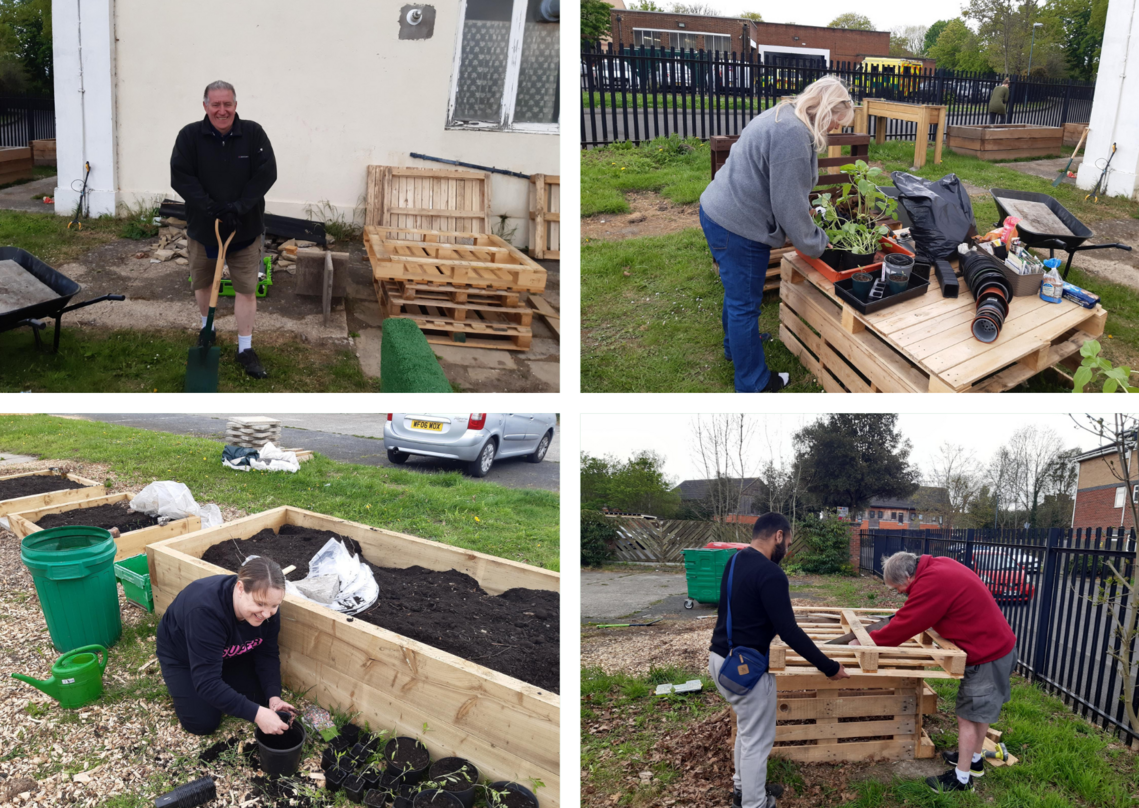 Community Garden
Create new friendships & improve your mental wellbeing. No experience necessary just a keen interest and enthusiasm for gardening.Join an exciting new project to grow something amazing whether that be Wonky Veg, Fantastic Fruits, Fabulous Flowers.
WHEN: Every Friday & first and third Saturday of the month
TIME: 10am - 2pm
WHERE: Hill House, Bishopsford Road, Carshalton, SM4 6BL
Email: garden@communityactionsutton.org.uk for directions or further information
Community Food Shop
The St Helier Community Food Shop is open every Thursday and Friday from 10am–12 noon.
St Helier residents can join the food shop for a weekly membership fee of £3, which gives access to 12–15 food items a week (worth approximately £15). There will be a mix of fresh and non-perishable food which will vary from week to week.
Membership is for six months and can be cancelled at any time. Members are required to engage with services offering advice and support on education, training, employment and health and wellbeing.
Click here for more information about the Community Food Shop
One Stop Shop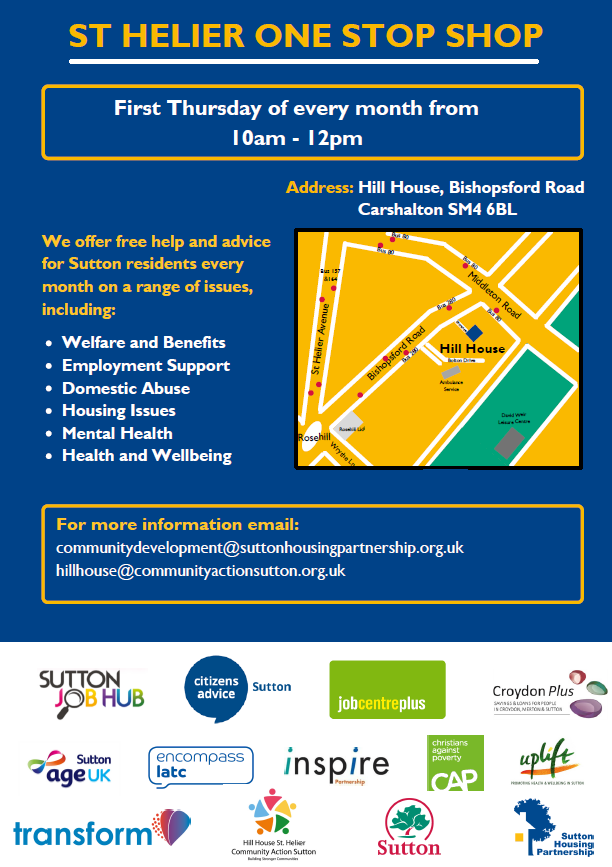 The One Stop Shop is held the first Thursday of every month from 10am - 12pm.
There free help and advice for Sutton residents every month on a range of issues, including:
Welfare and Benefits
Employment Support
Domestic Abuse
Housing Issues
Mental Health
Health and Wellbeing
For more information email: