You will find the latest events and activites happening in Sutton below.
Job Fair 21 October
Following the huge success of the Job Fair we hosted in July 2021, we are pleased to announce that we will be working with key partners to host a second one on 21st October from 10am to 1pm at Hill House, Bishopsford Rd, Carshalton, Morden SM4 6BL.
Whether you are looking for employment, training, apprenticeships or volunteering opportunities, Come along and speak to Employers and organisations who can offer you...
- Full Time and Part Time Employment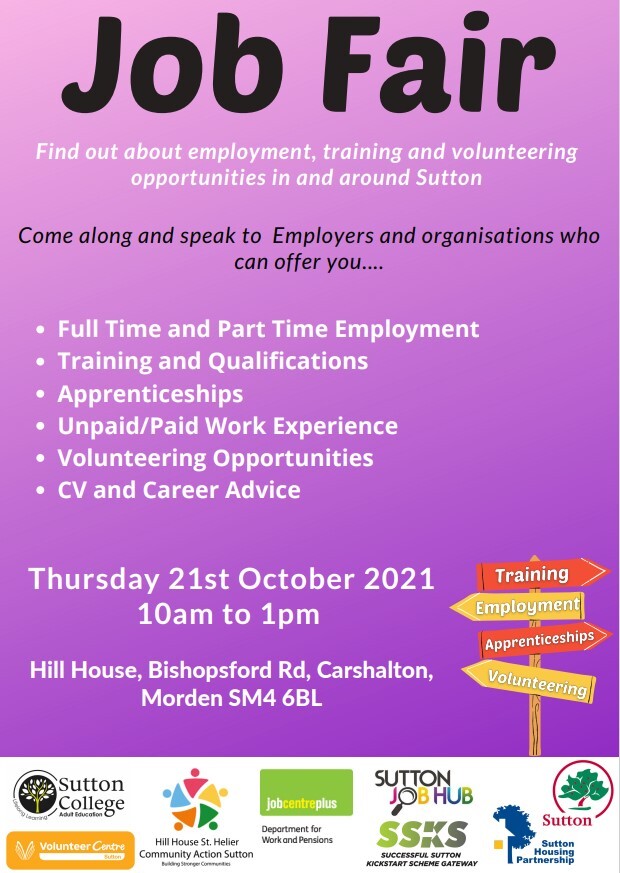 - Training and Qualifications
- Apprenticeships
- Unpaid/Paid Work Experience
- Volunteering Opportunities
- CV and Career Advice
HCAW 2021
Sutton is proud to be a thriving diverse place with the lowest rate of Hate Crime for any London Borough. During Hate Crime Awareness Week we want to celebrate this and look at what more we can do to ensure that everyone is made to feel safe and welcome.
We are pleased to be working with our key partners once again, holding information stands and public workshops. Visit one of the information stands and take part in one of our public workshops, we want to know if you feel safe and welcome in Sutton High Street and what we can do to ensure it is open to everyone.