Small Charity Week celebrates and raises awareness of the essential work of the UK's small charity sector who make an invaluable contribution to the lives of millions of individuals, communities and causes across the UK and the rest of the world.
Each year we celebrate and raise awareness about all of the amazing charities in the London Borough of Sutton. In 2021 Small Charity Week started on Monday 14th June.
We planned a week full of different ways for groups to get involved as well as providing free training sessions on topics that were relevant at the time.
We are pleased to say that along with thousands of other small charities and organisations we managed to get #ILoveSmallCharities trending on Twitter at the start of Small Charity Week, so THANK YOU to everyone that sent in their photos, saying why they love Small Charities.
We put together a short video, take a look below…
Supporting Groups
On Tuesday we held a 'Meet the Funder' session, groups were invited to log on to a free zoom event, where they could meet Dawn Garrigan a local funding officer from the National Lottery Community Fund. Dawn spoke about the Reaching Communities Fund. There was also an opportunity for groups to ask questions about this fund.
You can find out more about the Reaching Communities fund here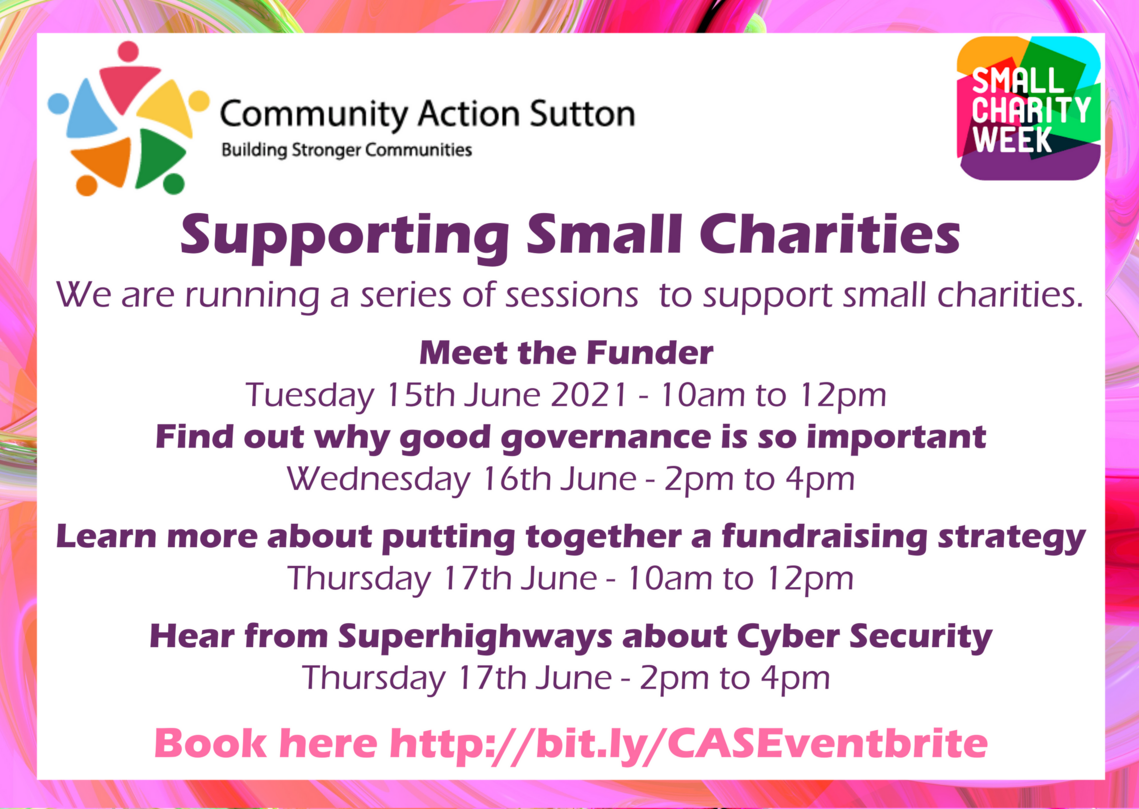 We also provided free advice sessions, where groups were able to book an hour slot to speak to an expert to get advice about a topic that was important to them and their group.
We held a series of free training sessions through out the week including, Governance, Fundraising and Cybersecurity.
We ended the week on Saturday with some appreciation and thank you messages from groups in Sutton. Take a look at the messages below.