Sutton's Independent Advisory Group (IAG) along with the Youth IAG were fortunate to be able to attend a Hydra event on Sunday 6th February 2022, in partnership with Bromley and Croydon Police.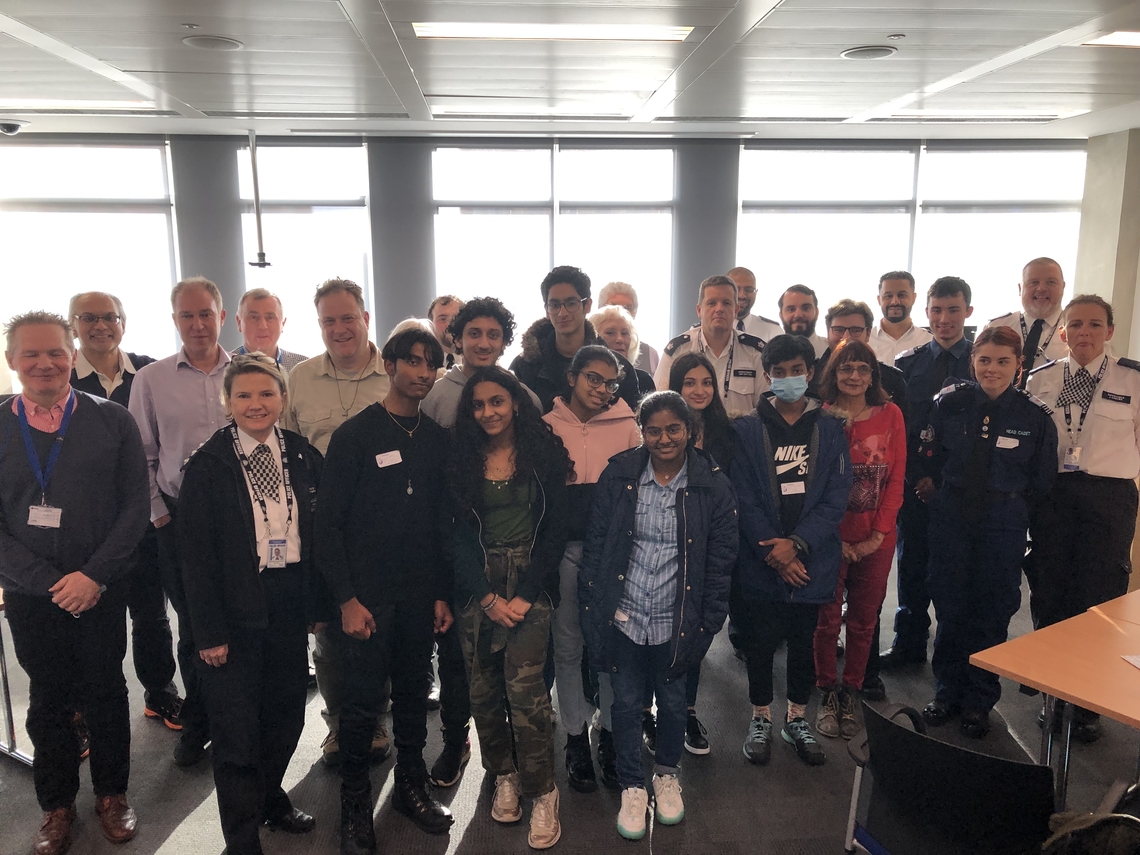 Hydra events provide an immersive, interactive environment that provides highly realistic simulations of different scenarios. Members of both groups found the event to be an excellent example of collaborative working between the IAG's and local Police.
The Hydra exercise gave members of the community along with younger residents the chance to watch simulated scenarios and give their feedback. The simulation used video interviews, telephone recordings, emails and radio and television news stories. Participants were asked to record their decisions, which was further discussed in a time-out session, by trained and skilled facilitators.
Read what some of the younger residents had to say about the event.
Overall, I think it was a great experience and an opportunity to develop skills like decision making, teamwork and communication. The whole day was fun and filled with learning.
I do think that there should be more simulated scenarios in the event, because each one is valuable, however I liked that every scenario was different and led us to make different decisions.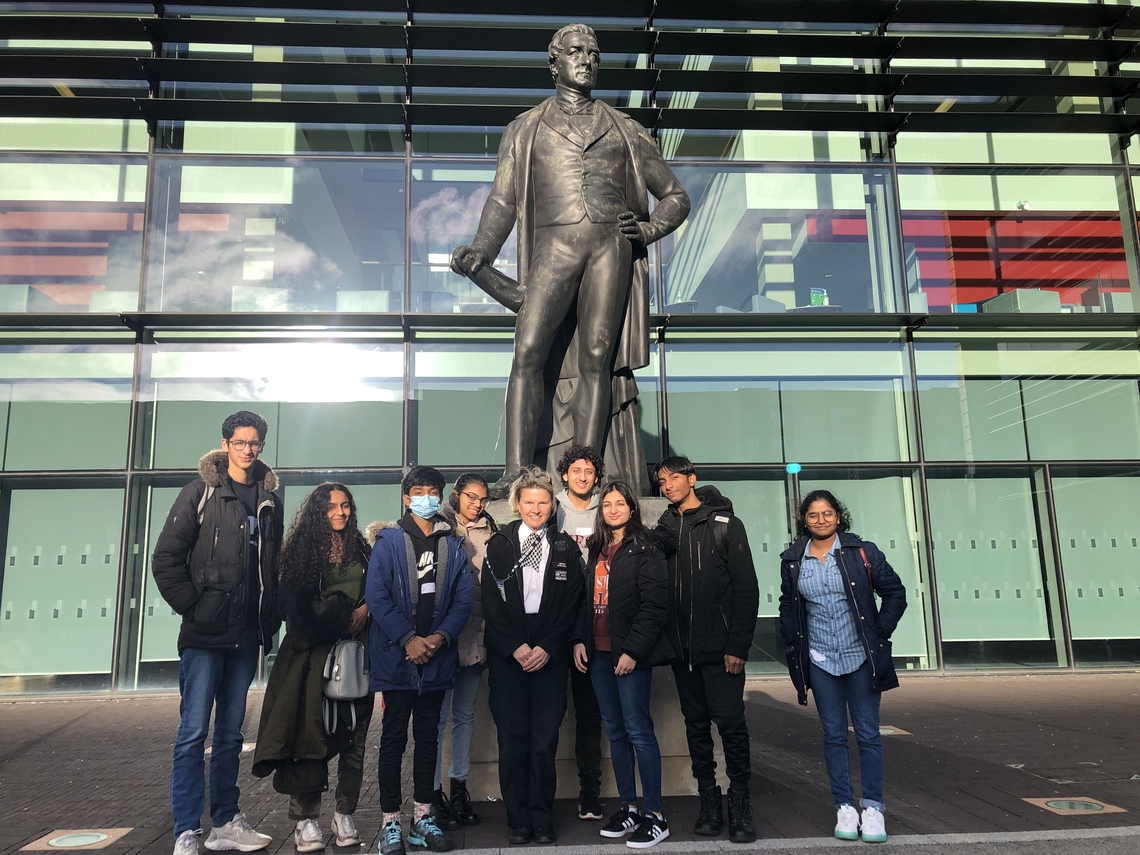 I thought the hydra training was a great and effective training exercise to help us not only as members of the IAG but also as a community to understand how custody staff such as police officers often have a great deal to manage in often chaotic situations. I particularly enjoyed the focus of communication via social media platforms as it was something that was relatable to me and showed how as a youth I can raise awareness. It was every engaging and I hope to attend next time.
It was very exciting, the scenarios that we were put through were both quite fun and informative at the same time.. it's useful to see how we can improve the community by working with the police and civilians both to reach a justified consensus on incidents
Intense, time pressured, think on spot, organizational skills, read between lines, team work, clear communication skill, think out of box, challenge stereotype, exclusion, etc
Great hands on experience and an excellent opportunity to understand the extended role of the IAG and the community. It also provides a space to discuss new ideas and opinions on commonly occurring events in the community like reaction to police handling . The training was organised and well planned. We were given the freedom to develop our own thoughts on each incidence by ourself and handle information in various ways which I found was extremely engaging.
The whole day was fun for us and we felt very included and privilege to have been part of this event.
Jeff Richards a local resident said;
I serve on the Sutton Independent Advisory Group (IAG). The IAG is made up of members of the public who meet to advise and offer ideas to police forces on a wide range of activities relating to local policing.

The main role of an IAG is to act as a 'critical friend' to the police. Unlike other, more formal, groups that advise the police such as scrutiny panels, IAGs do not offer expert or specialist advice but exist simply to understand the viewpoints of their members.

Sutton has got a very active Youth IAG and early on Sunday 6th February I travelled with a group of young people from Sutton's Youth IAG to Hendon to take part in a Hydra Exercise.

Hendon is where the Peel Centre is, which is the principal training centre for London's Metropolitan Police Service.

Hydra is a sophisticated piece of technology that is used to teach police officers to use specific skills and develop their understanding of the law in a variety of policing situations. The Hydra suite at Hendon allows participants to experience a simulated incident. There were representatives from Bromley and Croydon that included some police cadets. But Sutton provided a large delegation of young people aged from 14 to 18.

We were divided into different syndicates. After a first session together that explained the general purpose of the day-long exercise, we were sent to break out rooms. The Sutton youngsters had been split into two syndicates. The computer screens in the breakout rooms presented an incident that gradually unfolded. The simulation used videos of interviews, recordings of telephone calls, emails and radio and television news stories. The youngsters had to digest this information, record their decisions and reasons why they made that decision. After decisions were made the separate syndicates came back into the main room where the group discussed the actions taken and the rationale that informed. This was all shared with the senior police officers in the room.

After the first session in the morning, there were two more immersive sessions in the syndicate rooms. The young people had to deal with 'news' presented in a very realistic way. After each session, the senior police officers listened very carefully to the views of all the IAG members involved in the day. The youngsters made the greatest impression with their understanding of the influence of videos and social media and their potential for harm and good.

It was a great privilege to have been part of the event. I gained an insight into how the police are trained to deal with critical issues and how young people's views can inform how policing may develop in future.
For more information or if you would like to get involved in the Sutton IAG or Youth IAG please get in touch with Razia Sattar from Community Action Sutton via email Razia@communityactionsutton.org.uk