Trustees' Week 2023 takes place from 6th to 10th November 2023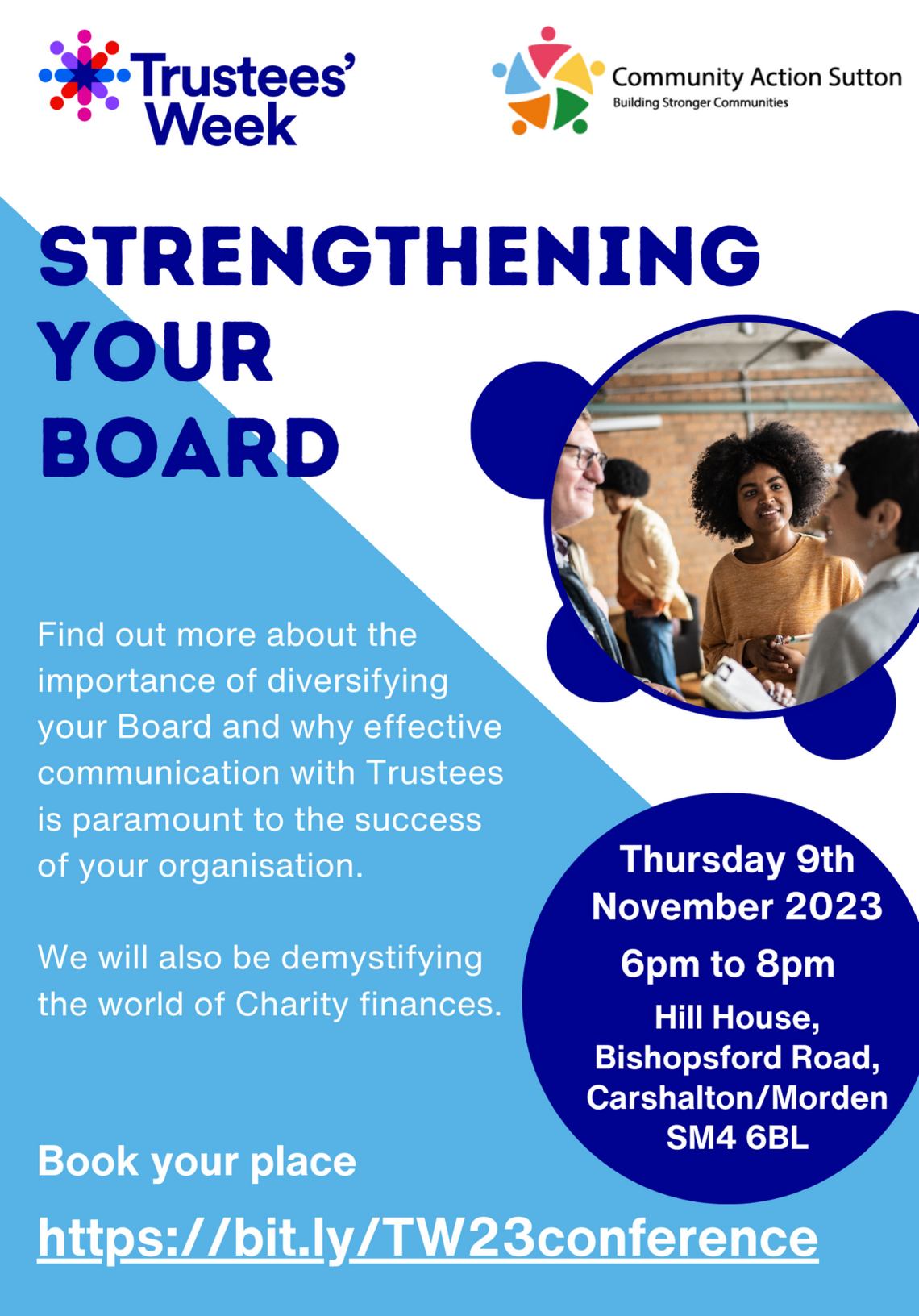 Trustees' Week is a time for us to come together to celebrate the achievements of nearly one million trustees across the UK.
This year we will be hosting a Strengthening your Board conference on Thursday 9th November from 6pm to 8pm at Hill House, Bishopsford Road, Carshalton/Morden SM4 6BL.
Come along and find out more about the importance of diversifying your Board and why effective communication with Trustees is paramount to the success of your organisation. We will also be demystifying the world of Charity finances.
Don't miss your chance to meet other Trustees and network with colleagues.