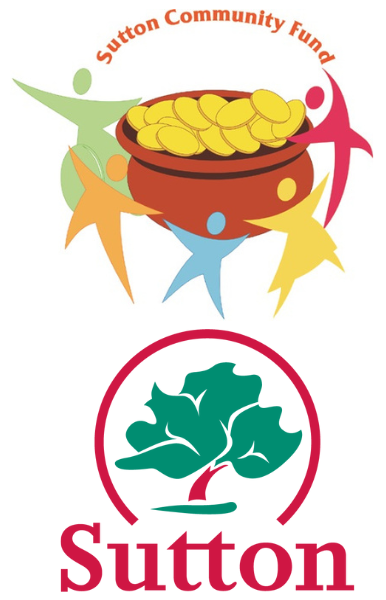 The Sutton Community Fund is a grant funding programme financed by Sutton Council and administered by Community Action Sutton. It supports small and community focused projects that benefit Sutton residents and meet local priorities. There is a total of approximately £100,000 in the pot to be awarded for 2023/24.
Applications for grants from £500 to a maximum of £5,000 will be accepted.

Only voluntary and community groups and organisations with an income of less than £100,000 can apply.

The funding is for a maximum of 12 months unless it is a multi-year bid and then it is 3 years with a grant of up to a maximum of £10,000
Focus Areas for this year for Sutton Community Fund are:
Cost of living - the project helps people to deal with the rising cost of living, particularly groups or communities who are more likely to be affected
An inclusive place for everyone - the project promotes equality, diversity and inclusion; this could be through delivering support for specific groups to reduce disadvantages, or taking actions to bring diverse communities together to make positive change or solve a problem
In light of this, consideration will be given to how projects make a positive impact on people facing challenges around the cost of living. Applicants should make reference to how their project will support people around the cost of living in the application form.
Action on climate change - the project promotes or delivers positive actions to reduce carbon emissions in Sutton and encourages people to adopt more sustainable behaviours (e.g. cycling, walking, recycling, reuse etc.)
The closing date for applications is 12noon on Monday 11th September 2023
Please send applications to enquiries@communityactionsutton.org.uk
Download the guidance
Download the application form
Click here to find out more about the Sutton Community Fund Microgrants
You can find out more about the type of projects that have been funded in previous rounds on the graphics available below:
Sutton Community Fund Microgrants 2022/2023
Sutton Community Fund 2021/2022
Sutton Community Fund 2019/2020
Sutton Community Fund 2018/2019
Sutton Community Fund 2017/2018
Sutton Community Fund 2016/2017
Sutton Community Fund 2015/2016
Click here to go back to Funding