Funding
Do you need some funding?
We can help you get funding, and offer the following services free of charge.
Getting funding is vital for any voluntary sector organisation to survive today.

Community Action Sutton can help you get the funding you need, letting you know about new funding opportunities and advising you on how to write a successful bid. We can't guarantee that you will be successful, but we will do our best to make sure that your application stands the best chance possible.

Identifying the most appropriate funder – we have access to databases and lists of well over 2000 charitable funders in the UK. We can also introduce you to some digital fundraising methods, such as Crowdfunding or Text Giving.

Getting you started with your funding application/proposal – we offer free basic advice and guidance on the initial research and consultation necessary to give you all you need to complete your proposal.

Making your application stand out – We've got some great hints and tips on how to get the best out of your application.

Thinking about it 'strategically' – We can advise you on how to go about developing a fundraising strategy and also help you to link up with local services and strategies that are relevant to your field of work.
We also offer a tailored consultancy services including:
Advanced (refined and more detailed) funding search

Support to write your funding bid/proposal (note. This excludes LBS tenders)

Developing and writing your fundraising strategy

Developing and writing a joint working agreement when submitting a joint bid

Costing your proposal and setting your budget
To find out more contact via enquiries@communityactionsutton.org.uk
Sutton Community Fund
The Sutton Community Fund awards grants of between £500 and £5,000 to projects that benefit Sutton's residents.
Grants awarded must be used within 1 year.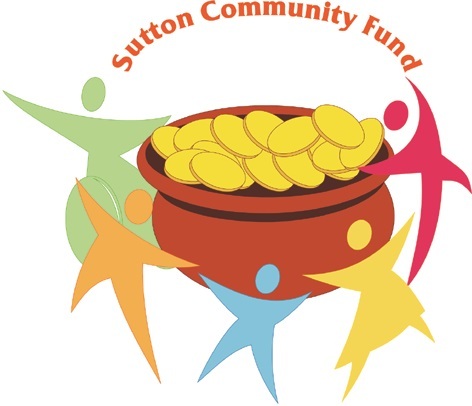 The application process is quite straight forward but it is important that you read the guidance notes (available below) before applying, and please make sure that you have all the documents listed on the checklist.

If you need any help to complete your application form, or you have any questions about the fund, please contact Jackie email her.
We also run free workshops for people applying for the community fund details will be published later.

Sutton Community Fund guidance notes
Sutton Community Fund application form

You can find out more about the type of projects that have been funded in previous rounds on the graphics available below:
Sutton Community Fund 2019/2020
Sutton Community Fund 2018/2019
Sutton Community Fund 2017/2018
Sutton Community Fund 2016/2017
Sutton Community Fund 2015/2016